Sony PlayStation 4 Camera - New Version - CUH-ZEY2
Release date: 27-09-2016




Manufacturer:

Sony

Rated : Bending Rating

Box Cover may deffer

Pre-Order bonus VALID when place your order before release date and EgyNewTech reserves the right to change or terminate this promotion at any time in which matching publisher Policy, Any issues in using or redeeming the code provided by publisher as a pre-order bonus, customer have to contact the publisher direct. **

The new version of PlayStation 4 Camera Highlights;
Broadcast yourself in play with PlayStation Camera.

Become a community sensation by adding a picture-in-picture video of yourself in gameplay livestreams.

When combined with the DUALSHOCK 4 wireless controller's light bar, the evolutionary 3D depth-sensing technology in the PlayStation Camera enables precise player tracking.

Log in and navigate your PlayStation 4 system immediately and hands-free with facial recognition and voice commands.
Description from Manufacturer ( Mentioned Above )

Required for PlayStation VR
PlayStation Camera combines with PlayStation VR to transport you to unexplored virtual worlds full of possibilities.
Innovative gameplay possibilities

3D depth-sensing technology accurately tracks your body as well as DUALSHOCK 4 and PlayStation Move controllers to provide an intuitive and extraordinary gaming experience.
Easy system navigation

Facial recognition automatically logs you in, and voice commands let you navigate your PS4 hands-free.
Broadcast your gaming greatness

Personalize and share your gameplay livestreams with picture in picture video.
Be the star of your own show

Narrate your game walkthroughs featuring HD video and voice chat via four built-in microphones.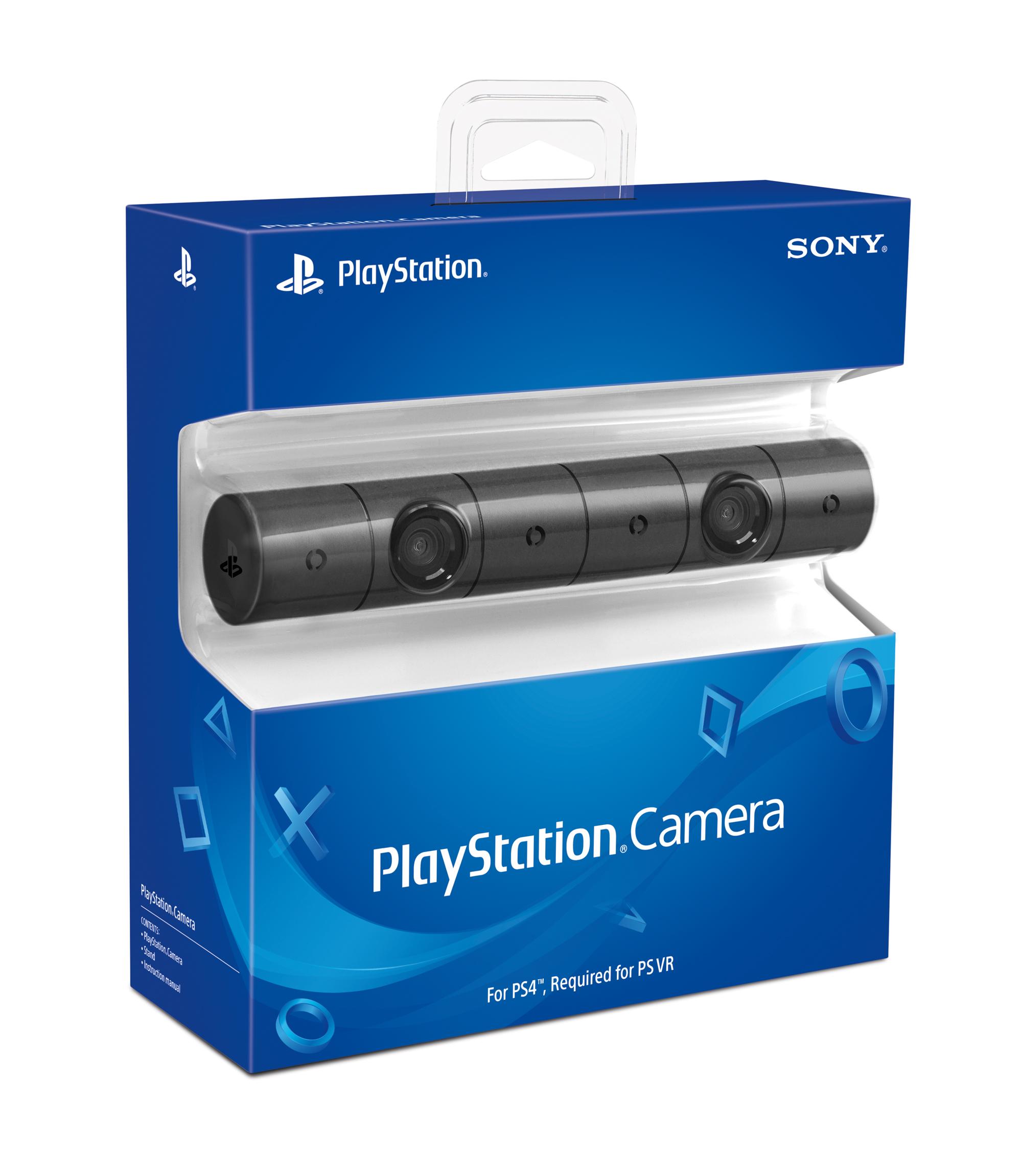 Tech Specs
Video Pixel: (Maximum) 1280 x 800 pixel x 2.
Video Frame Rate: 1280x800 pixel @ 60fps, 640x400 pixel @ 120fps, 320x192 pixel @ 240fps.
Video Format: RAW, YUV (uncompressed).
Lens: Dual Lenses, F value/F2.0 fixed focus.
Capture Range: 30cm.
Field-of-View: 85°.
Microphone: 4 Channel Microphone Array.
Connection Type: PS4 dedicated connector (AUX connector).
Have a nice game play :)

* All Brands and game names mentioned on EgyNewTech.com are trade marks belong to its' owner ( mentioned above ) and its' owner have all the rights reserved for it; Game code and certain audio and/or visual material belong to its' manufacturers ( mentioned above ) and they have all the rights reserved.