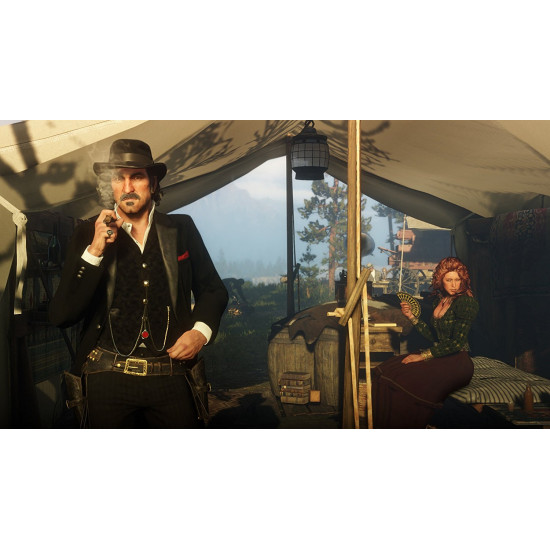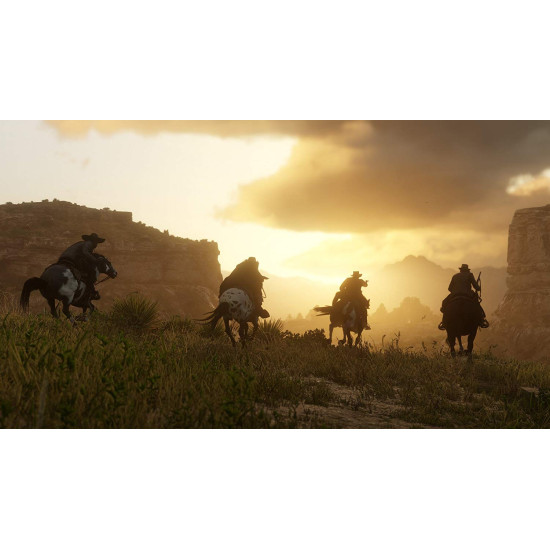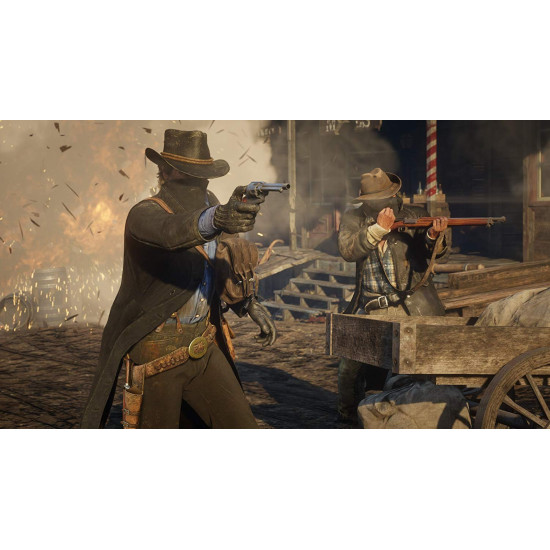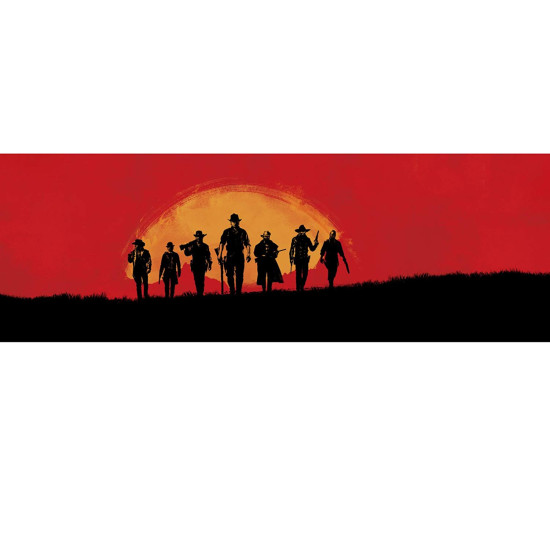 -19 %




This product qualifies for free shipping when bundle it.
This product qualify for free shipping inside Cairo and most of States; when buy it with another product and your order value exceed 1500 EGP.
Red Dead Redemption 2 - Global - PC Rockstar Social Club Digital Code
Region: Global

.
platform: Rockstar Social Club

Release date:

November 04, 2019


Manufacturer:

Rockstar Games

Rated : Ages 18 and Over

Item Cover may differ

Pre-Order bonus VALID when place your order before release date and EgyNewTech reserves the right to change or terminate this promotion at any time in which matching publisher Policy, Any issues in using or redeeming the code provided by publisher as a pre-order bonus, customer have to contact the publisher direct. **
How to redeem and use the digital code;
Download the Rockstar Launcher from here - https://socialclub.rockstargames.com/rockstar-games-launcher
You will be prompted to sign in to your existing Rockstar Games Social Club account. If you don't have a Social Club account, follow the directions to create one.
Once logged in, click on your profile icon on the top right of the launcher and select redeem code, enter your unique Rockstar Activation Code when prompted. Then click the "Check" button.
The site will ask you to confirm that you are activating your game for PC. Click the "CONFIRM" button.
Follow the instructions in the installer to complete the installation process.
If you experience problems downloading, entering your Rockstar Activation Code or running the game, get detailed technical support from rockstargames.com/support.
Red Dead Redemption 2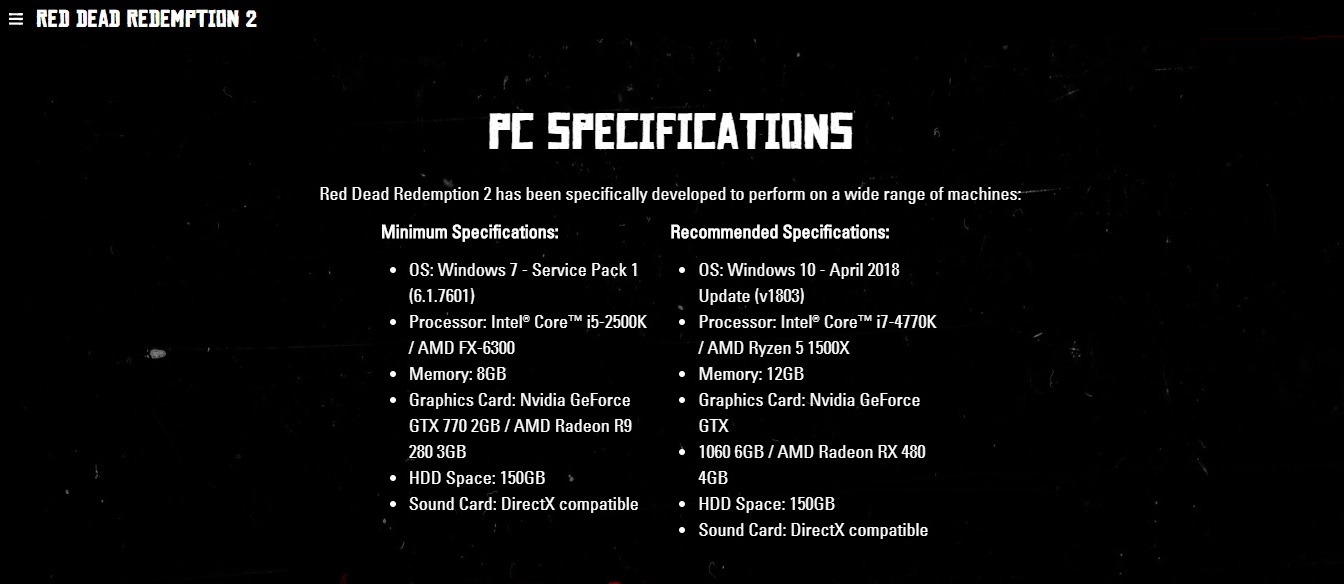 Red Dead Redemption 2 Highlights;
Red Dead Redemption 2 for PC takes full advantage of the power of the PC to bring every corner of this massive, rich and detailed world to life from the windswept snowy peaks of the Grizzly Mountains to the dusty roads of Lemoyne; from the mud-spattered storefronts of Valentine to the cobbled streets of St Denis. New graphical and technical enhancements for deeper immersion include increased draw distances for better navigation; higher quality global illumination and ambient occlusion for improved day and night lighting; higher quality snow trails, improved reflections and deeper, higher resolution shadows at all distances; tessellated tree textures and improved grass and fur textures for added realism in every plant and animal.
Description from Manufacturer ( Mentioned Above ):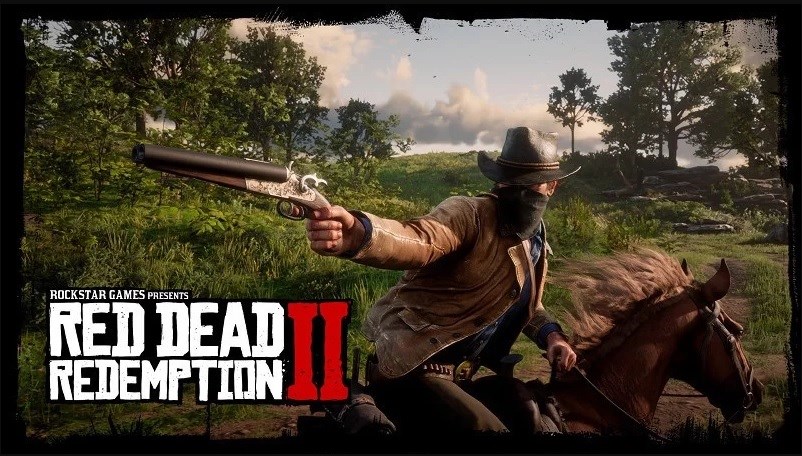 3 New Bounty Hunter Missions:

Herman Zizendorf has been stealing tools from tradesmen – track him down in Blackwater.
Ex-Confederate Cavalry Officer Camille de Millemont is wanted dead or alive out by Catfish Jacksons, but his loyal men are never far behind.
Bart Cavanaugh and his gang are camping out in Big Valley. Take Bart dead or alive without alerting his gang if you want to avoid a whole mess of trouble.



2 New Gang Hideouts:
Take on the deadly Del Lobos gang in new hideouts at Gaptooth Breach and Solomon's Folly
New Weapons for Story Mode including:
M1899 Pistol – all-new Semi-automatic handgun with clip loaded ammunition
Evans Repeater – high capacity repeater (previously available in Red Dead Online only)
High Roller Revolver – ornate double-action revolver (previously available in Red Dead Online only)
Le Mat Revolver – powerful revolver with the ability to shoot shotgun shells (previously available in Red Dead Online only)
2 New Treasure Maps:

Search for treasures across the new Landmarks of Riches and The Elemental Trail maps for gold bars and other rewards.
New Horses for Story Mode including:
Warped Brindle Arabian – a fast and agile mount
Few Spot Appaloosa – beautiful and hardy, ideal for cross-country journeys
Perlino Andalusian – a healthy, sturdy animal ideal for hunting (previously available in Red Dead Online only)
Red Chestnut Arabian – a fleet-footed beast with a distinctive coat (previously available in Red Dead Online only)
Plus 3 new wild horse variations – keep an eye out for wild herds featuring the Buttermilk Buckskin Kentucky Saddler, Liver Chestnut Morgan and Gold Palomino Tennessee Walker
5 New Trinkets to collect with new effects:
Hawk Talon – permanently decreases Stamina bar drain speed by 30% when drawing a bow
Cat Eye – permanently increases the length of Fortifying tonic effects by 20%
Shark Tooth – permanently increases horse bonding experience bonus by 10%
Turtle Shell – permanently increases health bar refill speed by 10%
Crow Beak – permanently increases looted ammo by 10%
Red Dead Redemption 2

* All Brands and game names mentioned on EgyNewTech.com are trade marks belong to its' owner ( mentioned above ) and its' owner have all the rights reserved for it; Game code and certain audio and/or visual material belong to its' manufacturers ( mentioned above ) and they have all the rights reserved.
Stock:

In Stock

Reward Points:

550

Model:

PC - Digital Code

Weight:

0.30kg
RockStar
Price in reward points: 110000